9 January, 2016
The Cat in the Hat
Ezme rocks out to "Everybody Wants to Be a Cat" from the old school
Disney animation "The AristoCats", while Clara ("Baby")
plays the shaker toy in the background...
click below...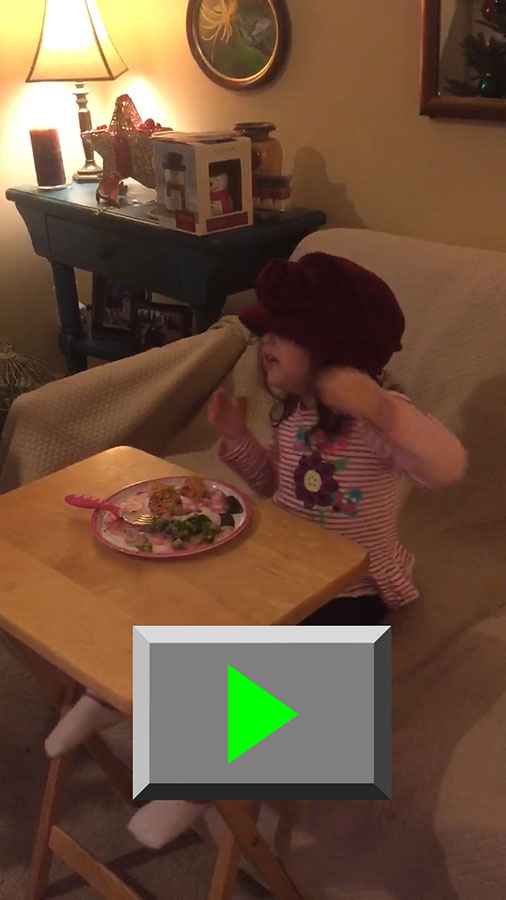 7 January, 2016
Sculpted & Gorgeous
Here is Caroline after 20 Weeks of Transform with Mariah, our youngest daughter--the nutrition & fitness guru.
Caroline has lost 50 pounds--even more if you count all the muscle she's added.
Terry has lost 40 pounds, but he doesn't look nearly this good. Actually, nobody does...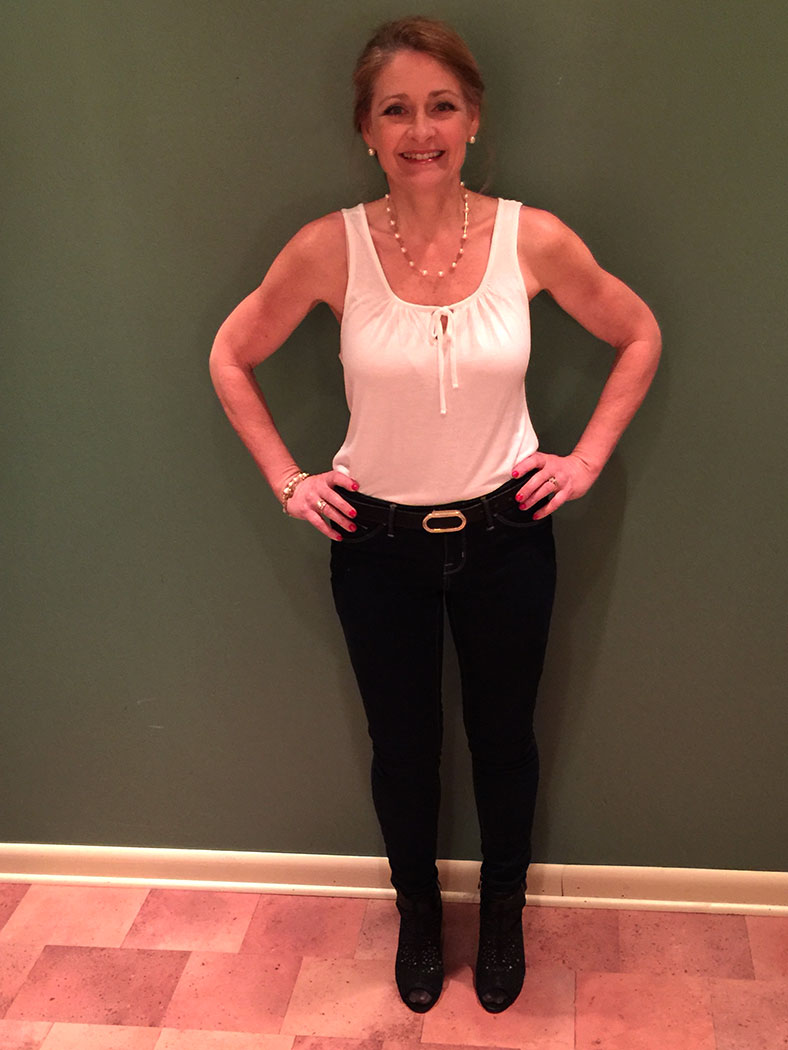 7 January, 2016
The Greatest Motion Picture Ever Made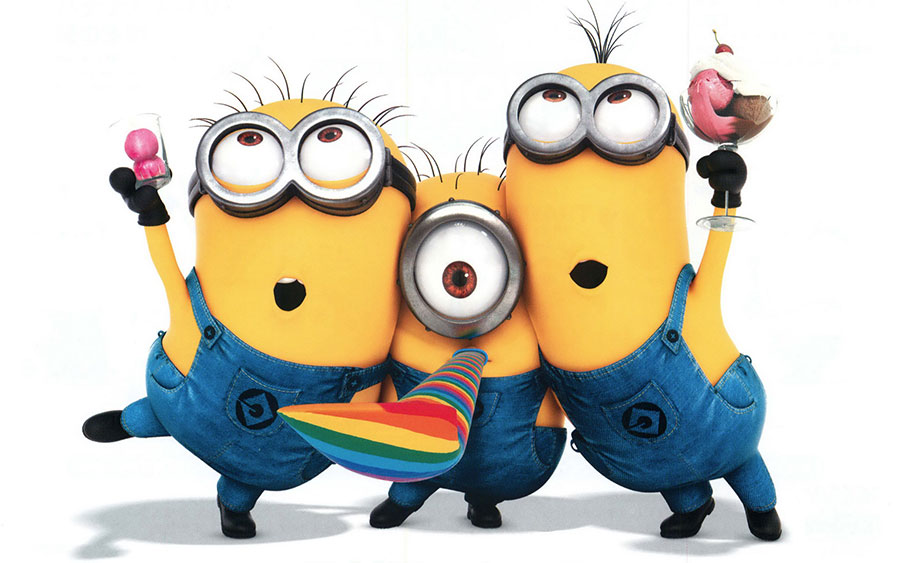 After viewing Minions several dozen times with Ezme & Clara, Terry has a new ...
Top Five Movies of All-Time
1. Minions
2. Galaxy Quest
3. Kung Fu Panda
4. Cars
5. The Good, The Bad, and The Ugly
( ... I believe no further psychologcal profiling of me is necessary at this time ... TMac )

1 January, 2016
The 10th Annual TMac Art Calendar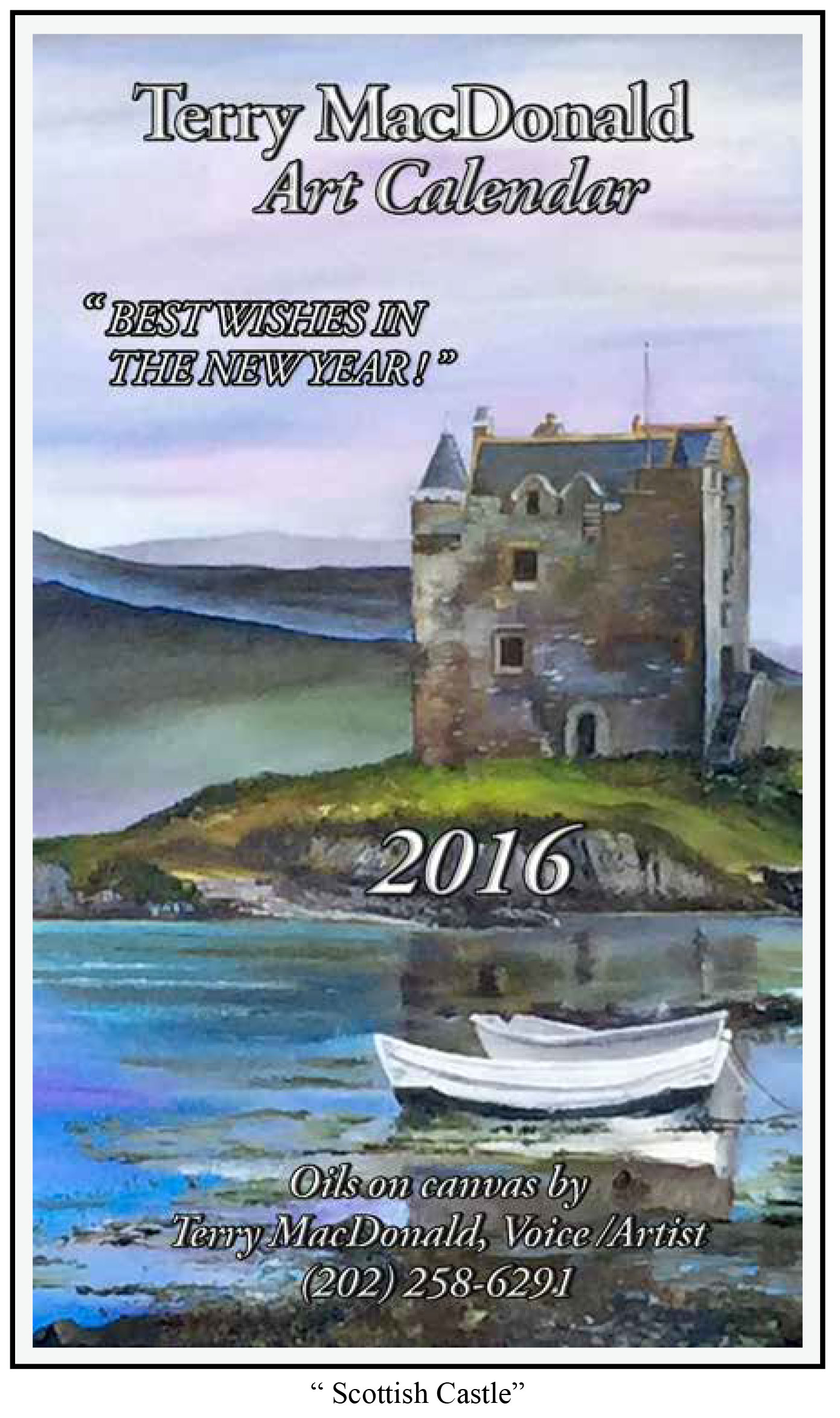 In the past week, Terry & Caroline delivered over 300 2016 TMac Art Calendars to family, friends and collegues around the world.
It's a labor of love that involves spending all year putting colored grease to canvas, then doing the photography, setup and prep work to hopefully get the final product to the printers early in December.
Then comes shipping and hand-delivery to the four corners of the globe.
Well, the hand-delivery is mostly to Annapolis, of course, or else the thing wouldn't get distributed in time to start working on the 11th Annual TMac Art Calendar--which has already begun.
It's a never-ending cycle -- like the years themselves going by.
Here's to a colorful 2016 and beyond.

Recent T.R. MacDonald Oil Paintings:
"Baboquivari: Spirit Mountain of the Tahono O'odham"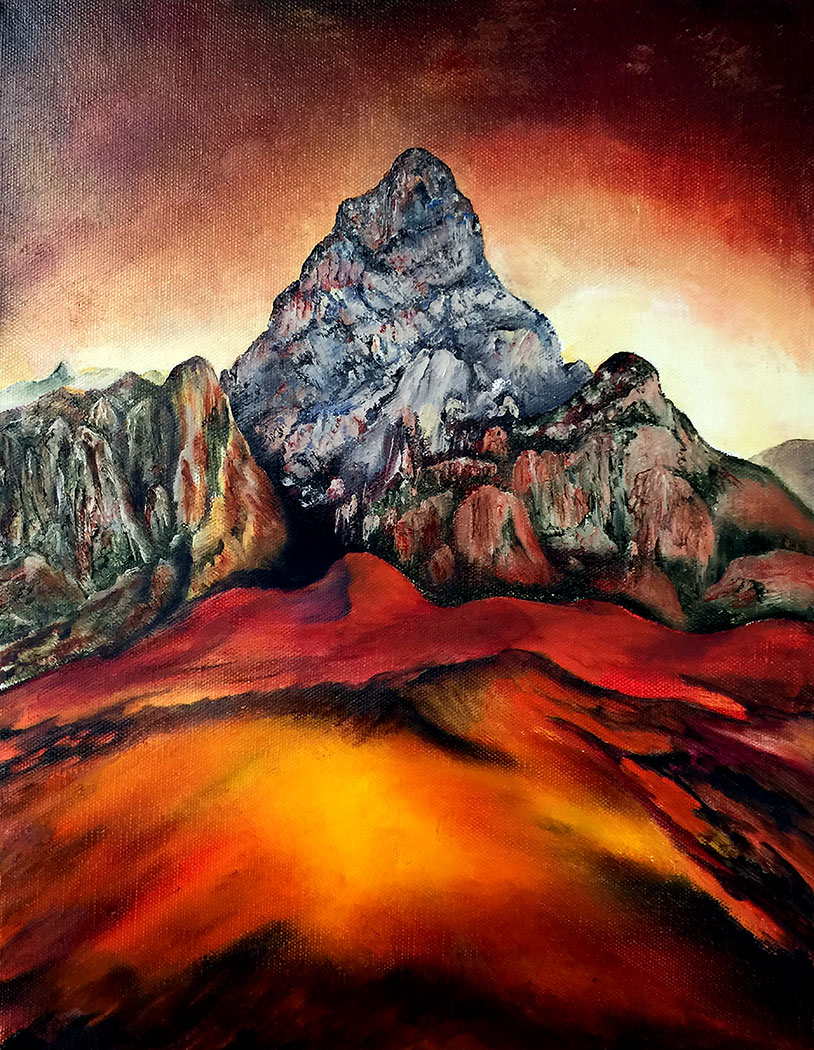 "Life in a Bloom Field"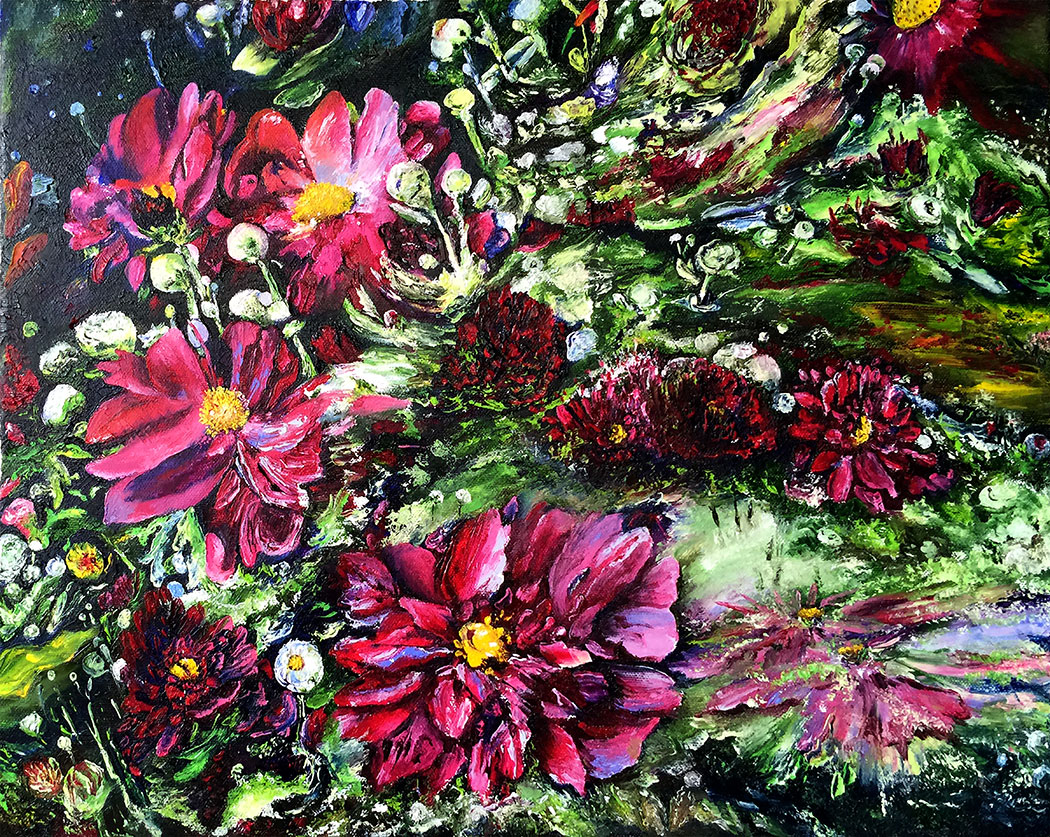 "Northwest Reverie"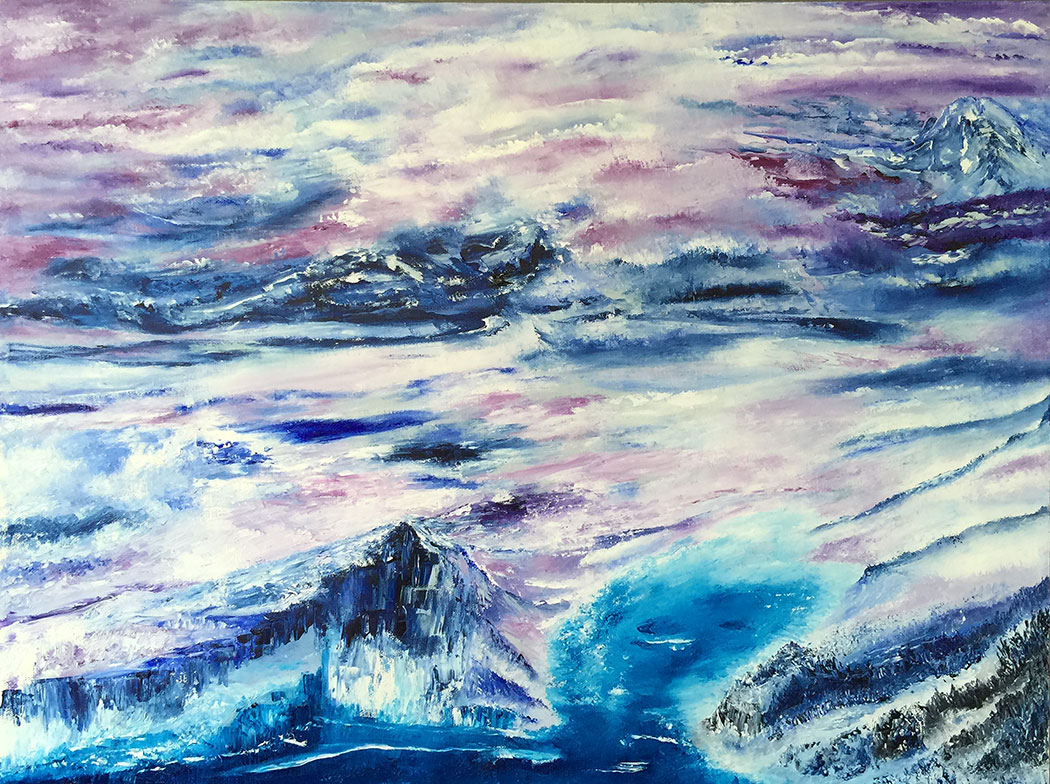 "Japanese Maple Canopy"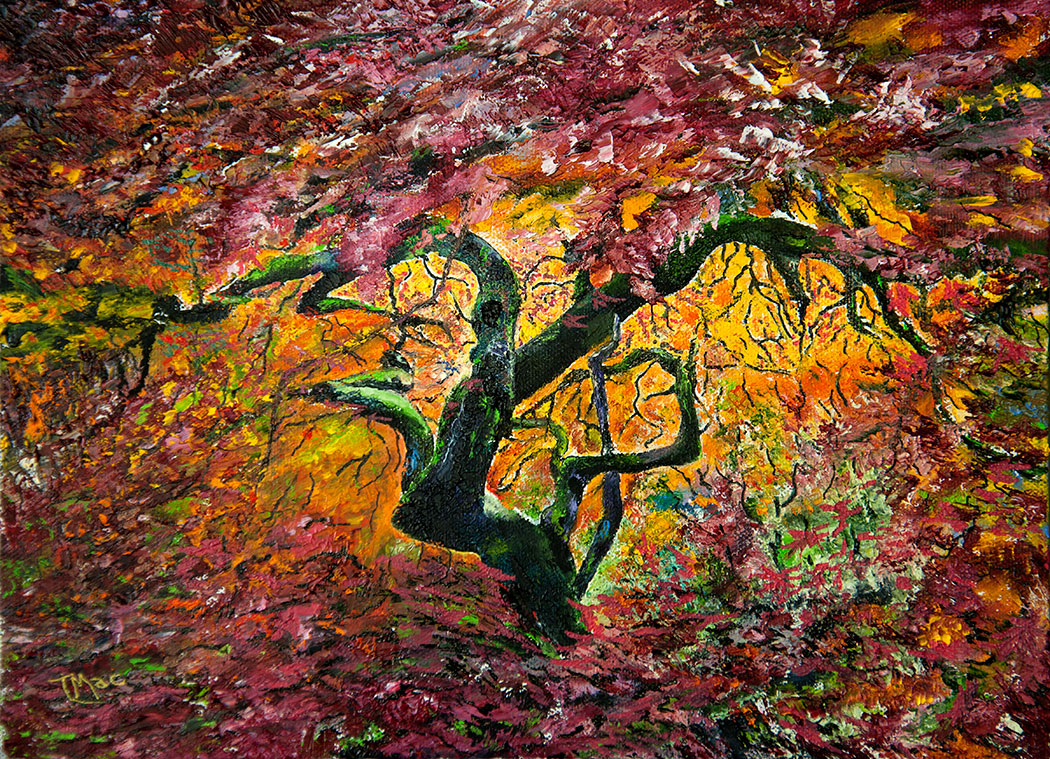 "Peppers and a Turquoise Tray"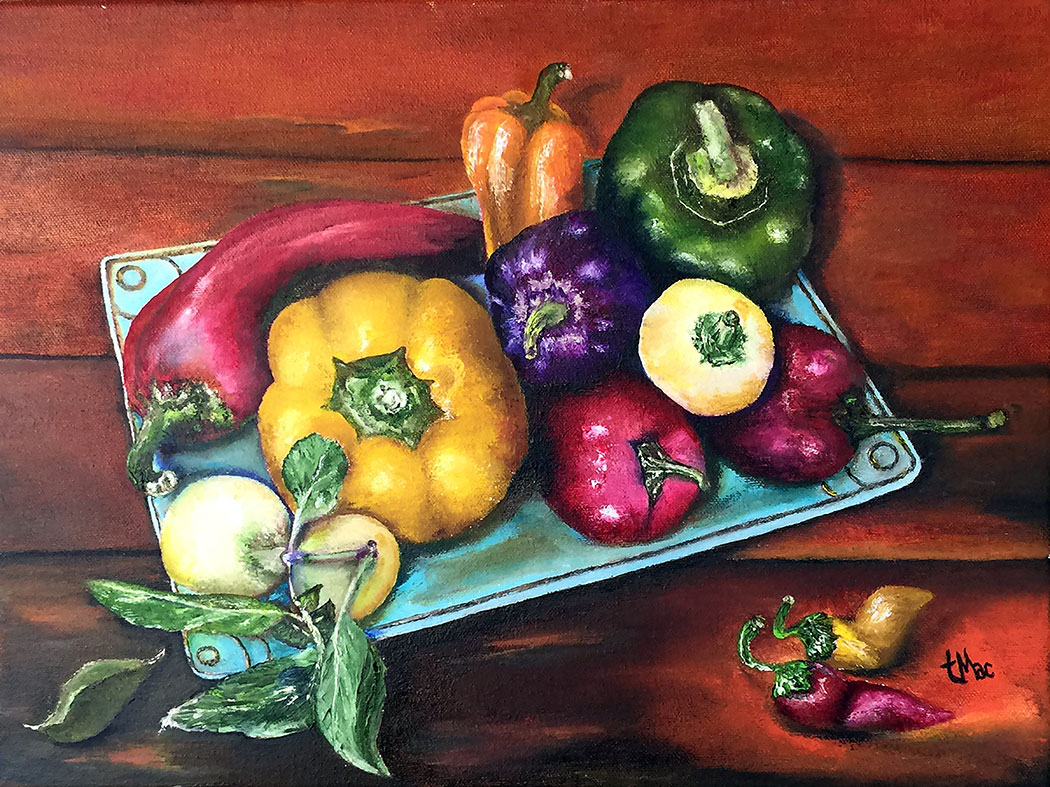 "Riptide"